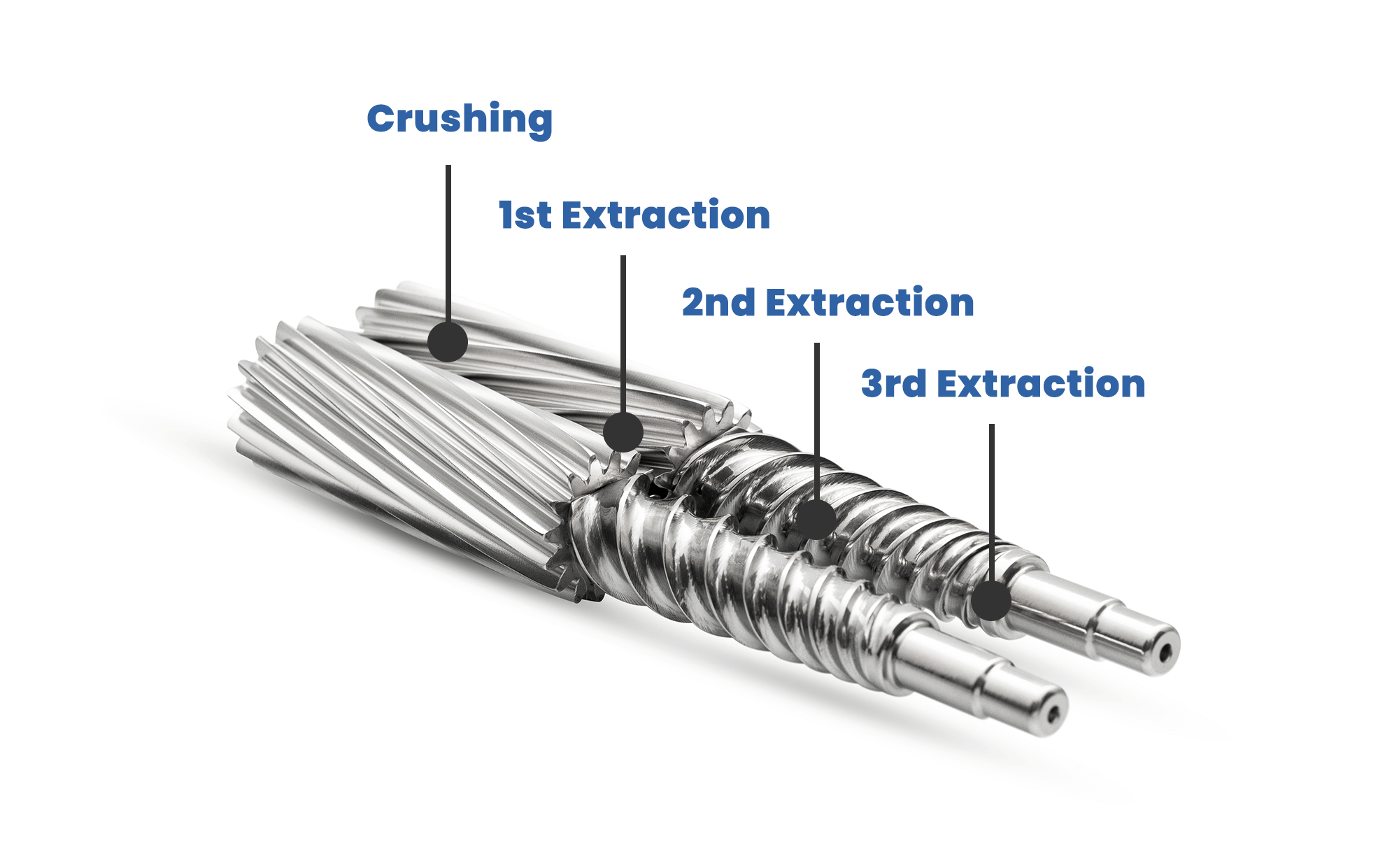 Crafted with the latest Shattering Helical Gear Technology & Multi Extracting System, the Angel Juicer boasts an impressive twin gear function with a Low-Speed Cone Screw.

Vegetable marrow comprises essential nutrients capable of extraction through delicate crushing. Cells in the body that are contaminated can be returned to health through the use of these materials. There are several other elements within vegetable marrow, like vitamins, enzymes, and carbohydrates, that can be used to boost physical wellness.
Most nutrients are located deep within the fibers of the fruit or vegetable, so to ensure total separation of the enzymes and nutrients, the fibers must be completely ground. Choosing an appropriate juicer is a major driver of success at this stage.
Calcium is a highly beneficial nutrient, often used to boost well-being, that can be located in the plant's stem. The double geared mechanism of Angel Juicer's Core Technology frees live calcium and produces seed juice via advanced marrow extraction.
Using an impressive 3 HP grinding force, Angel's gear mechanisms will squash fibers and deconstruct vegetable cells in just a few seconds. Its Shattering Helical Gear Technology & Multi Extracting System further boasts a Low-Speed Cone Screw, able to quickly reveal nutrients hidden within the fibers. These include minerals, calcium, vitamins, enzymes, amino acids, complex carbohydrates, and essential fatty acids, all of which are key in ensuring the continued maintenance of a healthy, well-functioning human body.