About Angel
The Angel Juicer extracts juice from all fruit and vegetables
Based on over 30 years of continuous research and experience Angel has been supplying their slow juicers all over the world. A high-quality control ensures the ranking of the Angel Juicer as the Rolls Royce of all slow juicers. The Angel Juicer, also call "Angelia", combines a twin gear juicing system with a powerful 3 HP motor and can extract more juice from fruit and vegetables than any other slow juicer.
This horizontal juicer is made entirely of stainless steel, SUS-304. The Angel 8500S is even equipped with parts made of tougher stain stainless steel, SUS 316, specifically used in surgical instruments.
The patented Multi Step Extracting technology ensures a higher yield and a higher amount of nutrients from the fruits and vegetables.
The Angel twin gears can thoroughly grind ingredients at low speed in three stages. In the first stage the fruits and vegetables are finely ground and in the second stage, more pressure is forced on the ingredients. By then about 80% of the juice is already extracted. In the third and final stage, even more pressure ensures that the rest of the juice is extracted from the fruits and vegetables.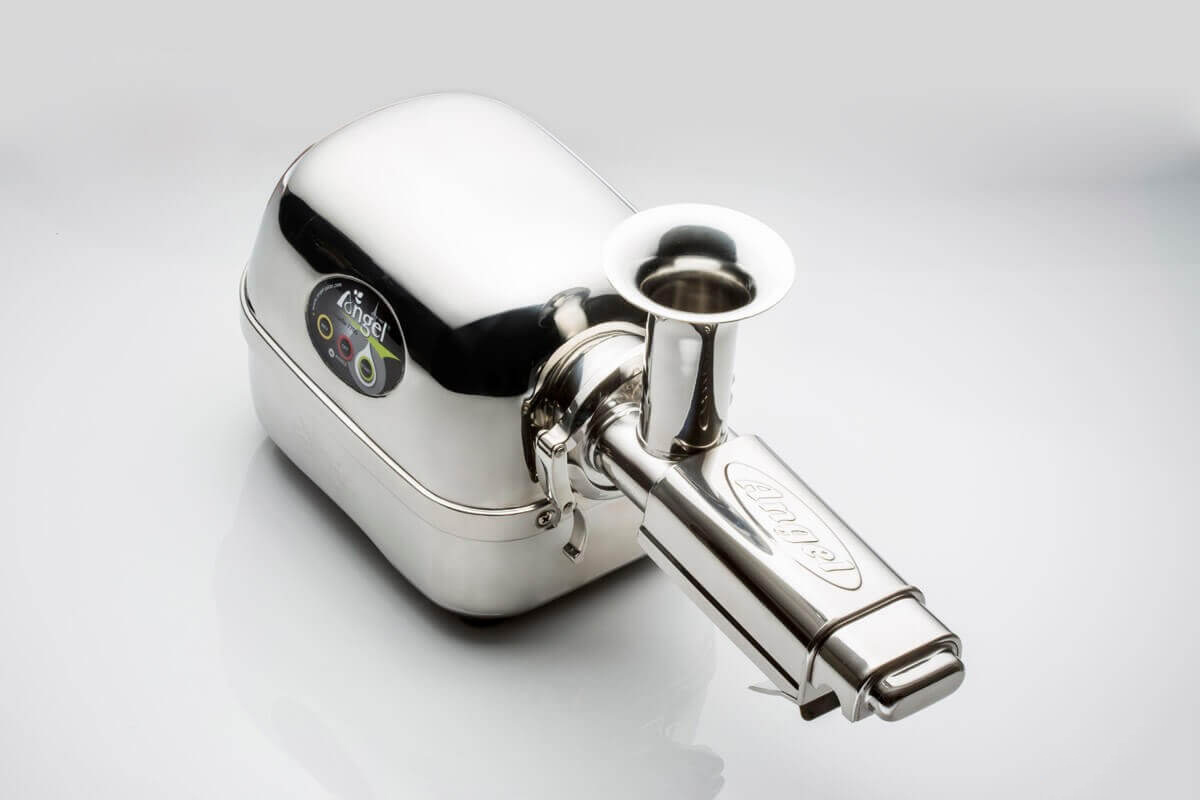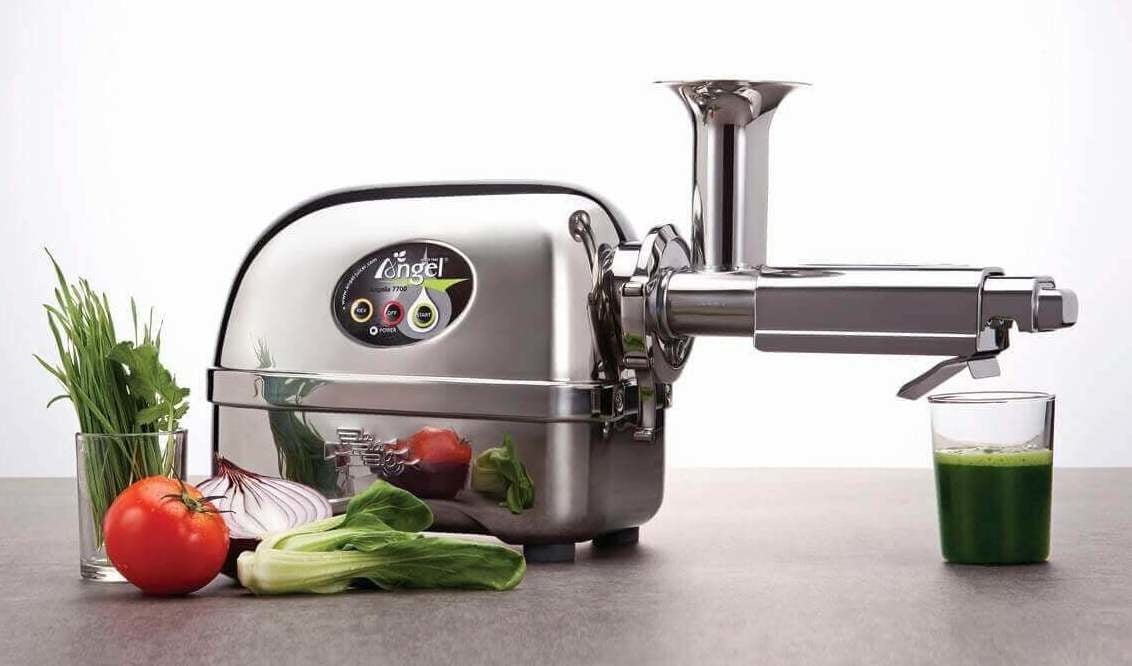 The Angel Juicers are equipped with a special cooling system to prevent the motor from overheating and to prolong the durability of the juicer. The automatic heat sensor stops the machine automatically when it senses overheat. The power switch and operation switch are attached separately to protect children from accidentally operating. The magnetic sensor ensures the Angel Juicer will not turn on when the parts are not assembled correctly.
With the Angel Juicer, you can juice almost anything. Fruits, vegetables or fresh herbs can be easily juiced, and you can even make your own nut milk. You will be amazed by the results of juicing wheatgrass, ginger, carrots to celery, kale and spinach with Angle Juicer.
Calcium extraction (per 100g raw material)
Centrifugal (4.9 mg)
Single gear (11.5 mg)
Other Twin Gear (11.9 mg)
Angel Juicer's Twin Gear with SHG™ Technology (82.8 mg)
Magnesium extraction (per 100g raw material)
Centrifugal (2.9 mg)
Single gear (4.5 mg)
Other Twin Gear (5.5 mg)
Angel Juicer's Twin Gear with SHG™ Technology (15.0 mg)